PPC Services
If you're looking to drive more targeted traffic to your website and increase conversions, pay-per-click (PPC) advertising is a great option. And when it comes to finding the best PPC company in India, look no further than our team at DudoDigital. Our team of PPC experts has years of experience creating and managing successful campaigns across a wide range of industries. We understand the intricacies of Google Ads and other PPC platforms, and we use that knowledge to create campaigns that drive results.
As a leading PPC company in India, we specialize in creating effective PPC campaigns that deliver results. From Google Ads to social media advertising, our team of PPC experts will work closely with you to understand your business goals and develop a customized strategy that meets your needs.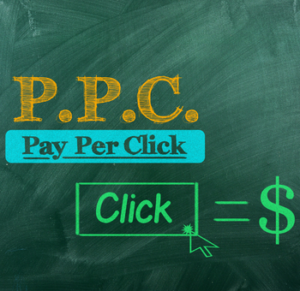 We understand that every business is unique, which is why we create custom PPC campaigns tailored to your specific needs and goals. We start by conducting thorough keyword research to identify the most relevant keywords for your business. Then, we create compelling ad copy that resonates with your target audience and encourages them to take action. We offer a range of PPC services, including Google Ads management, Bing Ads management, social media advertising, and more.
Our PPC services in India are tailored to meet the unique needs of each of our clients. We start by conducting thorough research into your industry, target audience, and competition to identify the most effective keywords and ad strategies. We are one of the best PPC companies in India, offering a range of PPC services to clients across different industries. Whether you need PPC for lead generation, e-commerce sales, or brand awareness, we can help you create and manage effective PPC campaigns that drive results.
From there, we create compelling ad copy and landing pages that drive clicks and conversions. We constantly monitor and adjust our campaigns to ensure maximum performance and ROI.
Our PPC services in India include:
Keyword Research:

It is the process of identifying and analyzing keywords or phrases that potential customers use to search for products or services on search engines. It is a crucial part of a successful PPC campaign as it helps in targeting the right audience and generating high-quality leads. Effective keyword research can improve the ad relevance, click-through rate, and ultimately the conversion rate.

Ad Creation:

It is the process of designing and developing advertisements that promote products or services on various digital platforms. In PPC advertising, ad creation involves writing compelling ad copy, selecting relevant images, and designing engaging visuals that attract potential customers to click on the ads. A well-crafted ad can increase click-through rates, improve ad relevance, and boost the overall effectiveness of a PPC campaign.

Landing Page Optimization:

It

involves making changes to the landing page of a website to increase the likelihood of visitors taking a desired action, such as making a purchase or filling out a form. In PPC advertising, optimizing landing pages can lead to improved conversion rates and a higher return on investment (ROI). Techniques used for landing page optimization include testing different layouts, improving the clarity of the call-to-action, and making sure the landing page is mobile-friendly.

Campaign Management:

It involves monitoring and optimizing your pay-per-click advertising campaigns to ensure maximum return on investment. Our team of experts at [Company Name] will help you manage your campaigns on platforms like Google Ads and Bing Ads, ensuring that your ads are targeted to the right audience, your budget is allocated effectively, and your campaigns are optimized to achieve the best possible results. From keyword research and ad creation to tracking and reporting, we have the expertise to help you achieve your PPC goals.

Reporting and Analysis:

It is crucial for any successful PPC campaign. Our team at [Company Name] provides regular reports and analysis to ensure that your campaigns are performing optimally. We use advanced analytics tools to monitor your ad performance, track conversions, and identify areas for improvement. Our team also provides recommendations and optimizations to help you maximize your ROI and achieve your business goals. With our reporting and analysis services, you can stay informed and make data-driven decisions for your PPC campaigns.

Remarketing:

Remarketing in PPC refers to the practice of targeting previous website visitors who didn't convert with tailored ads that follow them around the internet. By retargeting these individuals with specific ads, it's possible to keep your brand top of mind and entice them to come back and convert. With the right remarketing strategy, you can reach high-quality leads and drive a higher ROI on your PPC campaigns.
Best Pay Per Click Company in India
At DudoDigital, we understand the importance of delivering measurable results. That's why we focus on creating PPC campaigns that are designed to drive high-quality traffic to your website and increase conversions.
As a Google Ads agency in India, we have a team of certified PPC experts who are well-versed in creating and managing Google Ads campaigns. We stay up-to-date with the latest trends and techniques to ensure your campaigns are always optimized for success. Our PPC services also include ongoing campaign management and optimization to ensure that your ads are always performing at their best. We constantly monitor and analyze your campaigns to identify areas for improvement and make necessary adjustments to maximize your ROI.
Whether you're looking to increase brand awareness, drive more traffic to your website, or boost conversions, our team at DudoDigital can help. Contact us today to learn more about our PPC services in India and how we can help take your business to the next level.