Bulk SMS Marketing
Bulk SMS marketing has been proven to be a highly effective way of reaching a large audience in a short amount of time. It is no wonder that businesses across India are embracing this form of marketing to enhance their reach and increase their customer base. If you're looking for a reliable and effective bulk SMS provider in India, you're in the right place.
We are a top-rated bulk SMS provider in India, offering cost-effective and efficient SMS marketing solutions for businesses of all sizes. With our state-of-the-art SMS gateway, we can deliver thousands of messages per second, ensuring that your message reaches your target audience quickly and reliably.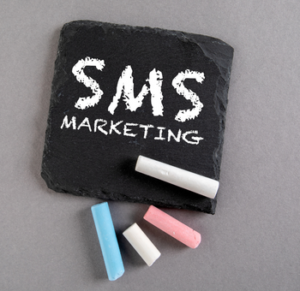 Bulk SMS Company in India
Our bulk SMS service in India is designed to help you send messages to your customers and prospects in a fast and efficient way. With our user-friendly interface, you can easily send SMS messages to your entire customer database in just a few clicks. Our platform is highly scalable and can handle large volumes of SMS messages without any delays or disruptions.
As a business owner or marketer, you know how important it is to stay in touch with your customers. One way to do that is through SMS marketing. SMS or short message service is a powerful tool that allows businesses to reach their customers instantly. We are a leading bulk SMS provider in India, offering a range of bulk SMS services to businesses of all sizes. Whether you're looking to promote your products or services, or to keep your customers informed about your latest news and updates, our bulk SMS services can help.
Here are some of the benefits of choosing our bulk SMS services:
Cost-effective:

Compared to other marketing channels, bulk SMS is one of the most cost-effective options available. With our bulk SMS services, you can reach a large audience for a fraction of the cost of other marketing channels.

Wide reach:

With our bulk SMS services, you can reach a large audience quickly and easily. Our SMS gateway can deliver your messages to mobile phones across India, ensuring that your message reaches the right people at the right time.

High open rates:

Unlike other marketing channels, SMS messages are almost always opened and read by recipients. This means that your message is more likely to be seen by your target audience, increasing the chances of generating leads and sales.

Easy to track:

With our bulk SMS services, you can easily track the success of your campaigns. We provide detailed reports on delivery rates, open rates, click-through rates, and more, allowing you to measure the effectiveness of your campaigns and make data-driven decisions.

Easy to customize:

Our bulk SMS services are highly customizable, allowing you to tailor your messages to the specific needs of your audience. Whether you're looking to promote a new product, announce a sale, or simply keep your customers informed, our bulk SMS services can help.
At our bulk SMS company in India, we take pride in providing our clients with the best possible service. Our team of experts is always available to answer any questions you may have and to provide you with the support you need to make the most of your SMS marketing campaign. We also offer comprehensive reporting and analytics, so you can track the effectiveness of your campaign and make adjustments as needed.
Why Choose DudoDigital as Your Bulk SMS Service Provider in India?
Quality of Service: We understand the importance of delivering high-quality services to our clients. That's why we have invested in the latest technologies to ensure that our SMS services are reliable, secure, and deliverable. We use only premium routes to send SMS messages, which ensures that your messages are delivered quickly and efficiently. We also provide real-time delivery reports and analytics to help you track the performance of your campaigns and make data-driven decisions.
Affordable Pricing: We understand that pricing is a crucial factor for businesses of all sizes, especially for small and medium-sized enterprises. That's why we offer affordable bulk SMS packages that cater to the needs of different businesses. We offer flexible pricing options that allow you to choose the package that best suits your budget and requirements. Our pricing plans are transparent, and there are no hidden charges or setup fees.
Customized Solutions: We believe that every business is unique and has different requirements. That's why we offer customized bulk SMS solutions that are tailored to meet the specific needs of your business. Whether you want to send promotional messages, transactional messages, or alerts, we have the right solution for you. We also provide APIs and plugins that allow you to integrate our SMS services with your existing systems and applications.
Expert Support: We understand that setting up and running a bulk SMS campaign can be overwhelming, especially for businesses that are new to SMS marketing. That's why we provide expert support to our clients at every step of their journey. Our team of experienced professionals is always available to answer your queries, provide better solutions. 
In addition to being a top bulk SMS service provider in India, we also offer a range of other SMS marketing services, including SMS gateway services, SMS API integration, and more. We work closely with our clients to develop customized SMS marketing solutions that meet their unique needs and help them achieve their business goals.
In conclusion, bulk SMS marketing is a highly effective way to reach out to a large audience at once with personalized messages. With the right service provider like [Company Name], you can enjoy a host of benefits including high delivery rates, real-time analytics, and cost-effective packages. As the best bulk SMS service provider in India, we prioritize our clients' needs and work tirelessly to ensure their campaigns are successful. We believe that communication is key to success and are committed to providing our clients with expert support and top-notch service. Contact us today to learn more about how we can help take your marketing efforts to the next level.